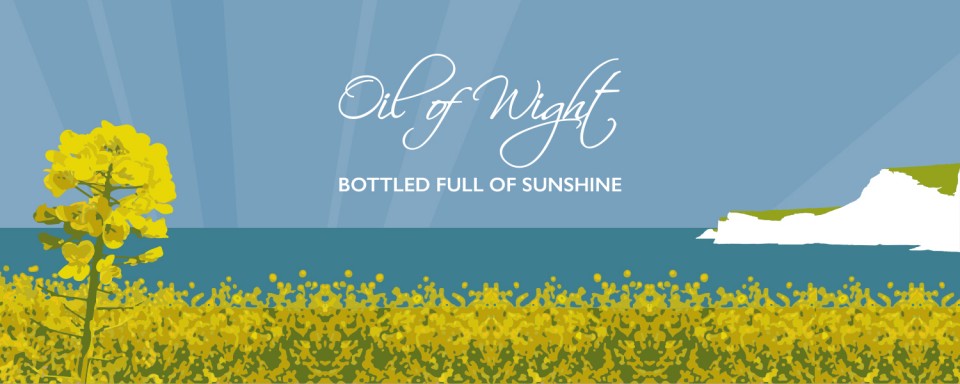 Oil of Wight is a cold pressed rapeseed oil made in Merstone on the Isle of Wight by Caroline Knox and her family.
In September the fields are prepared and the rapeseeds is planted. Through the autumn, winter and spring the crop is nurtured and cared for. By July (weather permitting!) the crop is ready to be harvested and stored. When ready to be pressed the seed is brought from storage and gently pressed; ensuring a fresh cold pressed oil is produced each time, with no need for heat or chemicals.
The Project
The brief was to produce an illustration for the new label design to replace Oil of Wight's old label, along with a new logo consisting of a customised typeface.