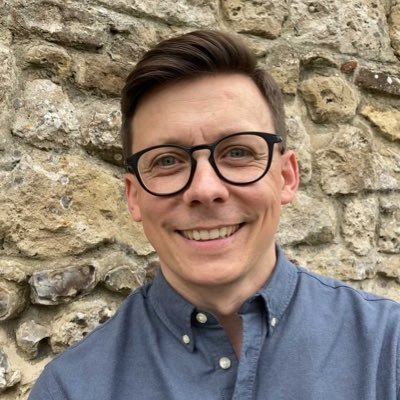 I'm Shaun Cuff, a Graphic Designer based on the Isle of Wight. I have a passion and flair for logo design, visual identities and branding and have over 20 years commercial experience in design for print and web.
Born and bred on the Isle of Wight, I left the Island in 1993 to study Foundation Art & Design at Bournemouth & Poole College before studying Graphic Design (BA Hons) at the University of Derby. In 1997 I co-founded a London based design agency Pomegranate, working with a range of clients from sole traders through to PLCs. Clients included Westminster Abbey, FA Premier League, ITV, Amoy and River Island to name a few. I ran this for over eight years before negotiating a successful exit and joining Nemisys in 2006, where I was an Associate Director until 2014. At Nemisys I worked with sports organisations, government bodies, charities, educational bodies and commercial organisations too. Clients included England Golf, Badminton England, ParalympicsGB, Blenheim Palace Horse Trials, The Children's Trust, The Macular Disease Society and many more. This experience has given me a grounding and commercial awareness uncommon amongst graphic designers.
I mainly work for clients and businesses on the Isle of Wight. However, I do also work with a select number of clients and design agencies further afield (yes the 'mainland' and beyond). The majority of the projects I take on involve delivering a mixture of logo design, visual identity and branding work but also includes general design for print and digital environments.
I am often clever, sometimes funny, habitually creative, definitely a pleasure (never a chore), occasionally brilliant, invariably exceeding expectations and unflappable (no matter how tight the deadline). You can read testimonials from a few of my clients here.
Please email or call +44 (0)782 5050 336 for an informal chat about your project.
Outside work
I am married with two children (both budding graphic designers). I enjoy running, fishing, growing vegetables and cooking.
The Constant Doodler
I am also The Constant Doodler – doodles created with a single continuous line.